There's a better way to get faster.
Hands-on expert advise. Step-by-step process from test to training to results. Tight-knit community.
Our 16-week program is designed for cyclists looking to level up their fitness, get motivated, and accelerate the path to new speed and strength.  
---
** Summer Champs Session is $499 for 5 Weeks **
There is one free scholarship slot – apply to be chosen!
Personalized race plan includes your fueling and hydration needs and
a custom power profile for your race using Best Bike Split.
We use sweat test results + INSCYD test + your training history, Best Bike Split,
and our experience (11x Kona, Leadville, 100+ gravel racing) to customize your race day plan.
Be 100% Ready to Race to Your Potential!
** Rocketbike Alumni save 20% OFF **
---
Since We Launched in mid-2020…
Five Sessions
Spread over 6 months, these early sessions helps us to build and refine our product and results.
54+ Graduates
Cyclists, Triathletes, Gravel, and MTB folks have graduated and now live on in our online community.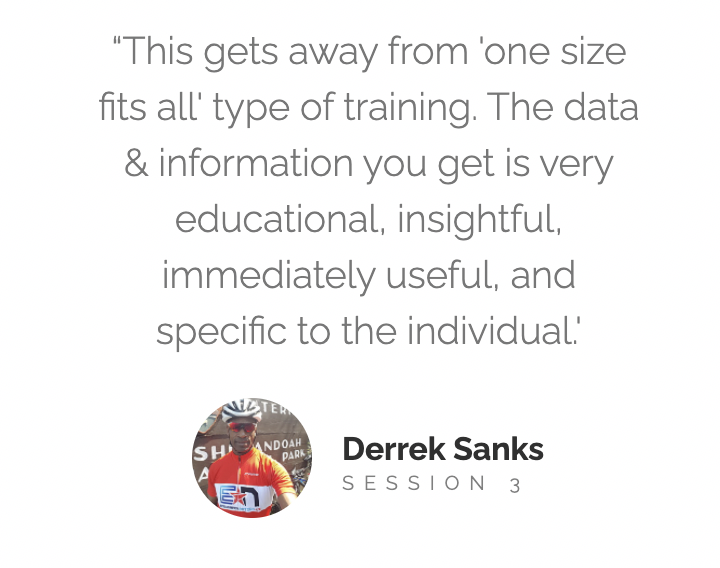 RocketBike is a 16-week online course with elite testing, coach access and personalized training programs targeting your specific physiology.
SMARTER TESTING + PEER ATHLETE + CUSTOM WORKOUTS + ONLINE COURSE
🚀 Rocket Bike is not a camp.
🚀 It isn't just a course.
🚀 It's more than just a high performance group.
🚀 It's definitely not some boring plan.
It's the best of ALL those things.
OUT OF THIS WORLD RESULTS
Summer Championships Session Apply No Later than 8/31/21, Your Personalized Program Starts at SignUp!
Who is RocketBike For?
___
RocketBike is for hard-working cyclists who deserve a better season based on the consistency and quality of their effort.
___
RocketBike is for folks who want to chart a new course of training. No more recycling the same plan and the same results.
___
RocketBike is for athletes who want to personalize their training to make it more effective and time-efficient.

Apply to Join RocketBike Today
You get the following:
___
Five-Week Champs Program



INSCYD Performance Test

Detailed Fitness Report

4-week Online Course



Personalized Race Plan



Regular Q&A sessions

Participate in Live Events & Workouts

+ Lifetime Access
Lifetime Alumni Access

Connect to athletes around the globe

Regular check-in events

Access to workout library

Access to recorded learning sessions

Templates, tools, and resource library

Members-only perks
Join the Summer Championships Personalized Session
Applications Close 8/31, Program Starts When You Sign Up
There is one free scholarship slot – apply to be chosen!
Tuition: $1,599 $499


** Rocketbike Alumni save 20% OFF **
Satisfaction guaranteed. If you find that GetRocketBike doesn't meet your expectations within the first 30 days, simply let us know and we'll issue a 100% refund, no questions asked.